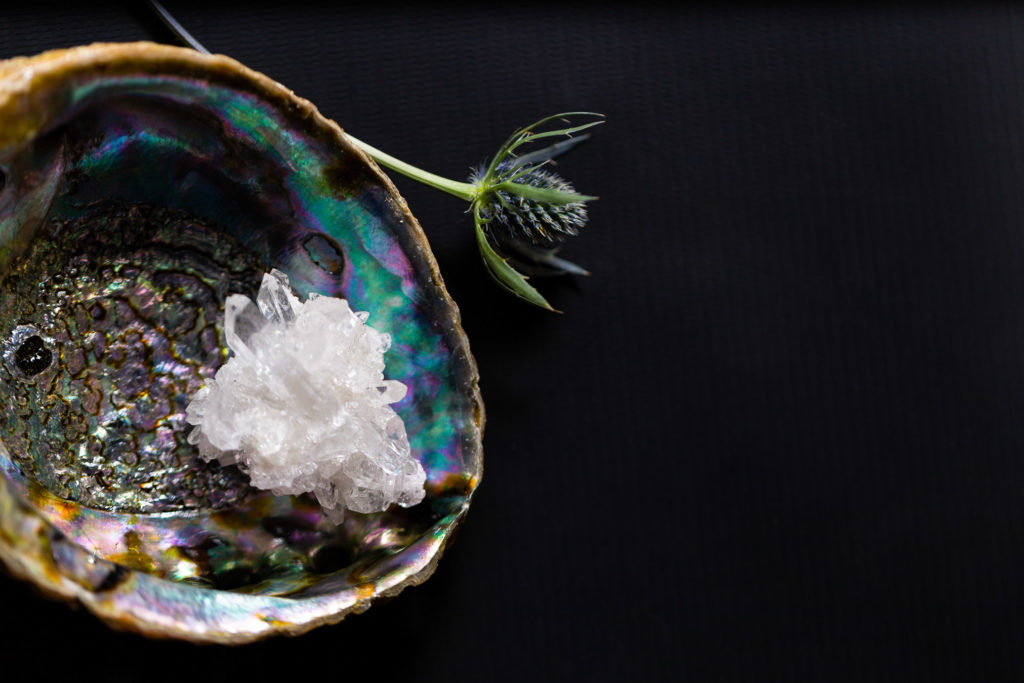 April 2023 Forecast
Monthly Themes:
Solution Focused: Mercury Sextile Mars


There is a repeat of an aspect this month that makes it unique: Mars sextile Mercury. It first occurs on April 8th and then again on April 23rd after Mercury stations retrograde. This energy is perfect for crafting home-related deals, leading emotional conversations, or getting a jump start on some serious studying. Mars provides the motivation for figuring out where the resources lie. Make your first moves on April 8th as both planets will be in better condition to act, but don't stress if there are some threads hanging. Because it occurs twice in such a short amount of time, everyone has the opportunity to readdress any details that were missed the first time. Creative solutions really come into focus.
Joy Illuminated: Jupiter Cazimi

There is a beautiful Jupiter cazimi on April 11th. This is when the shadows of self-doubt and imposter syndrome burn off and the true essence of Jupiter shines through. The days leading up to this and right after shows cracks in self-esteem and optimism. This is because Jupiter, the planet of wisdom and luck, is combust the sun and too close for it to be visible. It can literally signify our talents for happiness, feeling burned to a crisp. However, on April 11th, the joy radiates and infuses meaning into your life as Jupiter is in the center of the beams. Look for your steps to be lighter and synchronicities to fall into place that day. It's a good day to showcase your accomplishments, meet with influential people, and be bold with your actions.

Refining Resources: Mercury Retrograde in Taurus

Every planet has been in forward motion since January. However, Mercury will retrograde in Taurus on April 21st. The day he changes direction has the potential to disrupt loudly as the planet of communication will be near explosive Uranus. In Taurus, classic manifestations could come as bank errors, a calculation mishap, or costly delays. Technology could also get affected, so have back ups ready to go. Taurus rules resource allocation so the following three weeks are perfect for reworking budgets and banking needs.



Protecting Numero Uno: Solar Eclipse in Aries

Eclipse season dawns on April 19th with a solar eclipse at 29 degrees of Aries. Some eagle eyed astrology friends may notice this is our second new moon in Aries in a month. The first one occurred in March at zero degrees and April's is at the very end of the sign. However, this is no ordinary new moon. This lunation is a solar eclipse, so the moon will blot out the sun, but it will only be visible to our friends in Australia and parts of Indonesia. Eclipses feel like new or full moons on steroids and act as larger bookends to chapters in our lives. The ancients believed they were mostly malefic as it had to be rather frightening have one luminary go dark or have a shadow cast across it. The eclipse on April 19th marks the first eclipse in the Aries/Libra axis in roughly 18 years. If there was something significant that unfolded for you in April 2004, this could be an echoing of those themes. With this eclipse, look for a power grab or feeling absolutely compelled to act. Pluto will square this configuration, which makes those urges of now or never feel very dramatic.
Dates of Note:
April 3: Mercury ingresses into Taurus + Mercury squares Pluto. The planet of communication moves into slower paced Taurus today. Apply healthy common sense to get results. Today especially, make sure you have all the facts down before heading down the rabbit hole. Pluto has the tendency to emphasize the wrong message unintentionally. Watch your assumptions, especially today.
April 5: Mercury sextiles Saturn + Full Moon in Libra. Today's lunation is ruled by Venus in Taurus, which is conjoined the fixed star, Algol. It's tempting to put those romantic fantasies into overdrive and really make plans for how that white picket fence will materialize. But make sure you are equally balanced listening and giving. Have the conversations that bond you two into the same common goal.
April 6: Mercury conjoins North Node. The mind is definitely in overdrive today. If you need to do your taxes before the deadline, this is a great day to power through it.
April 7: Venus sextiles Neptune. With the moon in Scorpio, tonight's date night gets a sexy spin. Today's romantic overtones feel ideal for getting lost in emotion. It's a wonderful day to patronize the arts, get caught up in a romance, or splurge on fashion that makes you feel sensational.
April 8: Mercury sextiles Mars. The harder conversations could bring incredible rewards. Go slow and figure out what is truly important to your loved one. With Mars in Cancer, you may have to wait out their defenses, but you'll have their heart in the end. This is worth pursuing.
April 9/Easter Sunday: Moon in Sagittarius squares Pluto. Traditions can feel a bit more of a burden than a source of comfort today. Try to embrace new ways of doing things and realize that change breathes new life into stale routines.
April 10: Venus ingresses into Gemini. The planet of love and connection moves into light-hearted Gemini today. Here she becomes the social butterfly and everyone's social lives get spring fever. Reconnect with neighbors on the porch, say yes to group activities, and take up hobbies that will expand your circle of friends. Over the next month, watch your calendar book up with everything from trivia nights to pub crawls. It's a time to explore and expand.
April 11: Venus trines Pluto + Jupiter cazimi the Sun. Today has a genuine magical quality to it where things just fall into place. Today is a "Yes" day if I ever saw one. The planet of good fortune will be in the heart of the sun's rays this afternoon. Jupiter not only rules money, but inherent wisdom. The last time this happened in Aries was back in 2011. People that you meet today have almost a fated quality to push you along your divine path.
April 14: Venus squares Saturn. There is hesitancy in making commitments today. Watch the need to be more austere in your spending as well – make the coffee to go at home versus splurging on the latte.
April 19: Solar Eclipse in Aries. A solar eclipse is like a new moon on steroids. Mars in Cancer rules this lunation and there is a protective quality wanting to reserve some of the energy that is typically associated with new moons. This eclipse feels like it literally embodies FOMO (fear of missing out) with it being at the last degree of Aries. Protecting your own interests seems to emerge as a theme. Bernadette Brady mentions that this particular eclipse series can activate hidden urges to honor procreative needs quite suddenly.
April 20: Sun ingresses into Taurus + Sun squares Pluto. The season of the connoisseur begins! When the Sun ingresses into the sign of bull, it is time to stop and smell the flowers. These individuals are ruled by Venus and know when an investment is worth it. They can be a bit slow to get on the bandwagon of change, but once they've assessed the current resources, then they are leading the charge. Taurus Suns are loyal by nature and rarely like to break out of patterns. They can wait….and wait…and wait! Because they can stick to the plan, they can get a lot more done than others. However, patience and tolerance can be seen as apathy or laziness. Loyalty can become jealousy and once they are hurt, they see red and can become that bull in a china shop. Taurus Suns endure and are not frivolous with their investments of time, love, or money. Over the next month, embrace your inner Taurus and ask questions like, "What can we do with it?" and, "How can we make it better?"
With the Sun immediately making a square to Pluto, watch your challenges to those with power today. Subtle resistance may be a sign of protest.
April 21: Mercury stations retrograde. Today could be pretty dramatic with technology or electronics, as Uranus is so close to the station. The planet of communication begins his backtrack in the sign of resource allocation. It's a time of rethinking capabilities, wealth, and reserves. Over the next 3 weeks, take the time to overhaul your budget and systems. This is great prep work for the benefit of Jupiter moving into Taurus next month. Think of it like cleaning out the shelves of expired goods before refreshing the selection.
April 23: Mercury sextiles Mars. This is the second time this aspect occurs this month, so think back to what was started on April 8th. Chances are, you will have time to rethink a decision or refine a conversation. If you need a deal to be reworked, today can be your ace. It's worth picking up the thread again.
April 24: Sun conjoins North Node. Today is all about being in the right place at the right time. You may notice there is a boost in achievements and recognition or you may find an encounter with someone just radiates mutual joy. Be generous with your complements to others and spread the light.
April 25; Sun sextiles Saturn. Take stock of your accomplishments or reach out to leadership for their insight. Foundational goal work really gets the spotlight.
April 29: Mars sextiles Uranus. Inspiration and fast thinking are favored today. Be efficient and make sure you are writing things down to maximize those breakthroughs.
December is marked by glittering Sagittarius gatherings and practical traditions of Capricorn. Capitalize on parties and social occasions the first two weeks. Say yes to all invitations. There will be a shift into the practical flurry of activity this time of year can bring, especially after the 13th. The elements of air and water will be noticeably absent that third week of December making everyone less sentimental and more attuned to practical matters. Try to live in the moment while you are making your list and checking it twice. The last week of December brings a time of thoughtful review as Mercury retrogrades in Capricorn. It's a perfect time to contemplate goal achievement and lofty future ambition.

Monthly Themes
Jupiter's Farewell from Domicile
On December 20th, Jupiter ingresses back into Aries leaving his home sign of Pisces. He won't be back in his domicile until 2030, when he heads back into Sagittarius. For the first three weeks of December, all of Jupiter's glittery goodness will sparkle a little brighter. Parties will feel a bit more glamorous and social connections will have sentimental meaning. That being said, watch the levels of self-control and over-doing things that weekend of the 16th – 18th as the Sun will square Jupiter, giving that feeling of self-indulgence. Boisterous behaviors and overextending oneself can lead to an energy crash on Monday. Be flexible with your plans that weekend.
USA's Final Pluto Return Pass
2022 was one of rebalancing power in the United States as the Declaration of Independence experienced its first Pluto return. It made its first pass in February and its second pass in July. The third exact hit happens on December 28th. Pluto is synonymous with change, transformation, and embodying self-possessed power. Assumed inalienable rights and authority were challenged at each pass.The first hit in February brought Russia invasion of Ukraine. This confronted the US's reach and involvement overseas. The summer brought social friction when the courts overturned Rowe v. Wade. And recently legislative power was affirmed when the Senate historically worked to codify protection of same-sex and interracial marriages.Keep your eye on the news as December unfolds. Themes of power, wealth, and secrets will surface.
Reviewing Ambition: Mercury Retrograde in Capricorn
Right before New Year's Day, when resolutions become fashionable, Mercury begins his journey backwards. In order to set effective goals, one must review what was accomplished first. That is the theme of this particular retrograde. It's time to take stock of your goals and be realistic about the effort you can dedicate. What needs to be abandoned before you take on more? Do your mental and physical resources match your ambitions? Take the time to dream a bit about your intentions for the upcoming year during the New Moon in Capricorn on December 23rd, but take a hard look at what worked and what didn't during this Mercury retrograde starting on December 29th. On a practical level, miscommunication at work, being too self-critical, or being inflexible with your standards can be pronounced for the next three weeks.
Dates of Note:
December 1: Mercury squares Neptune + Venus sextiles Saturn. Be careful of not being able to recall facts and events correctly. Make sure you seek clarification. Be as receptive as possible and hold your position politely without compromising your values.
December 3: Neptune stations direct. The planet of imagination and seduction changes direction today. Alternate worlds, romantic notions, and mysticism become themes of the day. It's a good day to follow your hunches enthusiastically.
December 4: Venus squares Neptune. Relationships take on a dreamlike quality where you could wonder what is real. Are you over idealizing the potential of someone or are you grounded? Watch the impulsivity of the Aries moon and acting too quickly. Get out and do some physical activity or appreciate the fine arts to get centered.
December 6: Mercury squares Jupiter + Mercury ingresses into Capricorn. Watch the budget today. Justification of expenses is still overspending. This evening, you will have a better grasp of the bottom line as the planet governing commerce moves into Capricorn business mode. Realistic expectations and practical solutions come to the forefront for the rest of the month.
December 7: Full Moon in Gemini + Sun opposes Mars. Today's full moon is punctuated by the halfway mark for this Mars retrograde. Mercury in Capricorn rules this tension filled full moon. Being direct is good, but being blunt can be painful. Mars in Gemini hits the Moon, showing how words can wound others. My grandmother used to ask, "Are you sure you want to know what I'm thinking? Cause I'll tell you if you really want to know". Watch the gossip today as well.

December 9: Venus ingresses to Capricorn. I believe the kids call the holidays "cuffing season" for good reason! Right around the holidays, relationships get evaluated on a practical level: Is this someone I can invest in? Can I bring this individual to family gatherings, give presents to, and ring in the New Year? Romance can be almost a business arrangement under this practical sign. For the next 6 weeks, social conventions and traditional values take the helm.
December 12: Sun sextiles Saturn. Today is about exploring your ambitions and the quest you embrace. Where are you set to revolutionize your industry and make your mark? Identify your desired legacy and set the wheels in motion.
December 14: Sun squares Neptune. If there is a day to make a difference and give back to others, this is it. The moon is in Virgo adds to the mix with being of service. Being useful and donating your time to a favorite charity is extremely rewarding.
December 17: Mercury trines Uranus. Progressive thinking and new ideas shine. There are unexpected joyful surprises trying new solutions, working with technology, and saying yes to the road less traveled.
December 18/Hanukkah: Sun sextiles Moon + Moon trines Saturn. Tonight, traditions are highlighted. Socialization around faith is a fantastic direct expression of the Sagittarius season with this Libra Moon.

December 20: Jupiter ingresses to Aries. The planet of blessings sets his sights on the horizon and seeks new possibilities. Visionary drive becomes the focus as you entertain novel ideas and avenues of expansion. This is an echoing of May 10 – October 28. Whatever themes that percolated during that time are ready to be enacted. It's time to pick up those threads and carry them to the finish line. You have 5 months to seize this initiation energy. On your mark, get set, go!
December 21/Winter Solstice: Sun squares Jupiter + Sun ingresses to Capricorn. Although daylight hours are scarce in the northern hemisphere today, warmth and joy radiate with Jupiter aspecting the Sun. Hope infuses the day. One word of caution: watch the motor mouth today. Listening skills could be underdeveloped with a Sagittarius Moon and Jupiter's rays so prominent. Over-sharing could be a theme.
Today also marks the Season of Capricorn. These Cardinal Earth individuals are truly talented in putting the resources to use and producing results. Capricorns are practical, ambitious, and aren't afraid of a little hard work. When rewarded, they want to make sure it is for a job well done vs. just being lucky. They value achievements and are masters at being goal-oriented. Often they can be mistaken for being older than they are simply because they are usually born with "an old soul." They are wise beyond their years and will often be asked to function as little adults from a young age. Don't mistake their all work attitude, because Capricorns have a quiet humor that bites with the ridiculousness of reality. Sarcasm and cynicism are hallmarks of these Sea Goats. They value tradition and time. Don't think for a minute they are as put together as they would have you believe. Behind that poker face is someone with a pure case of "imposter syndrome." They are so afraid they will be revealed as a fraud who doesn't know what they are doing. But trust me, Capricorns are their own worst enemy. What they really need is a best friend who will stick by them who they can really open their heart and be vulnerable. Over the next four weeks, mobilize your ambition, sense of tradition, and set goals into motion.

December 22: Venus trines Uranus. Unexpected gifts and friends pepper the day. With the Moon still in Sagittarius, the bounty of the season can produce little reminders of how you have made a difference for others. Friendships get strengthened today. This is one of my favorite days of the month.
December 23: New Moon in Capricorn + Chiron stations direct in Aries. An unaspected Saturn in Aquarius rules this lunation. Lonely feelings and awareness of your wounds can echo today. It is a good time to take stock of how far you have come, where you've learned about self-reliance, and plan on where you'd like to go next. Saturn in Aquarius is one for pushing the boundaries, translating pain into useful direction, and making sense of alienation. Giving structure to your darker feelings and asking the tougher questions can be helpful. Of note, this is the only Capricorn New Moon until 2024.
December 24/Christmas Eve: Mercury sextiles Neptune. Today makes everyone very nostalgic and it makes the magic of the season sparkle. Neptune leans into the imaginative and the stories that connect us.
December 25/Christmas: Moon in Aquarius. Group traditions take the helm today. Saturn can make us reflect on what held value in the past and what structures we want to create that will infuse meaning.

December 28: Pluto Return for the USA + Venus sextiles Neptune. This year has been one that exposed cracks in the foundation of the United States. The pressure points of institutions, financial power, and injustice came to the forefront. The downfall of Pluto is when he clings to what he thinks he can control. Whatever gifts you think you got from the underworld vanish the minute you reach the surface. Today, values take on a sense of idealism. Dissolving and dismantling your control issues is favored.
December 29: Venus conjoins Mercury + Mercury stations retrograde. Business networking takes the helm. If there are contacts you've lost touch with, reach out to them today. Mercury retrograde can favor reworking deals or missed opportunities. For the next three weeks, Mercury will travel backwards through Capricorn. It is fortuitous to reassess goals before you set new ones. Capricorn is known for his ability to examine reality with a calculated eye and match his ambition to his effort. Judge your past efforts fairly and aim for the summit.
December 31/New Year's Eve: Venus conjoins Pluto. Today has an all or nothing feel to it. You may feel up for adventure and excitement in the morning, but by mid-day the Moon moves into Taurus, shifting the mood. Overt enthusiasm wanes in the sign of the bull. Maybe a night of cuddles on the couch by the fire may suit tonight's tone more. If you head out on the town, any social connections you make will serve as power moves. Circulate the party scene with purpose.